Let's face it, we all live in a fast paced, busy world. That's why Cayzu makes it easy for you to manage your tasks with a simple TO DO task list that is built right into your Cayzu Help Desk agent dashboard.
To use your TO DO task list, follow these steps:
Step 1. Log in to your Cayzu portal as an agent.
Step 2. On the right side of your dashboard you will see your TO DO list. Add, modify or even delete tasks as you go. It's that easy!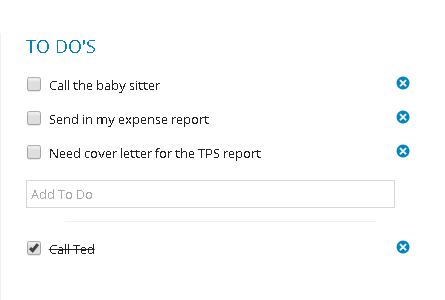 Want more information on Cayzu Helpdesk, visit: www.cayzu.com